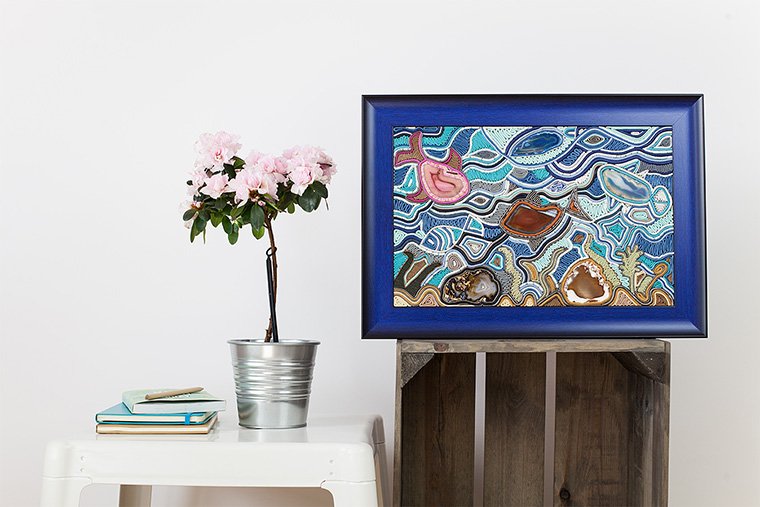 I believe in the power of side projects, but I've failed miserably on multiple occasions to actually start one (even this website). This is why I really admire people who find the time and have the willpower to develop a little pet project. They are a fantastic escape from the routine, the perfect reason to switch off from work and an opportunity to follow what's truly close to your heart, experiment and undoubtedly grow personally and professionally as a result. I think these are the major reasons why people of our generation chase side projects.
Today, I wanted to tell you about a side project that started for reasons none of the above.  Katya is a 50-year-old metallurgy professional turned arts & crafts lover. For the whole of her life she's been surrounded by creative talents, including her father in law, husband and son. (painter, painter, web designer & photographer). She had never considered herself a creative person. Yet, ever since she lost her husband, handcrafting and creating became her way to continue and extend his work. At first, she started by copying his style on a new medium like vases, plant pots and others. However, over time she consequently found and developed her own style in genuine leather and gem stones artworks and this is how HappyGems was born.
I am truly impressed by the dedication and devotion Katya puts into her work and how crazy meticulous she is to detail. If I have to be perfectly honest, I didn't fully appreciate the quality of her work up until we did the photoshoot of the artworks for her Etsy shop. Her style is slightly different than what I would normally like, but after watching the pieces for quite a long time and taking a ton of closeups, I now understand why sometimes it takes her 4 months to complete a piece.
Katya is now working hard for her first exhibition and I am really happy to support her in her side project journey which ultimately helps me chase my (photography) side project journey too. Yay for side projects!